About us
The state Office of Privacy and Data Protection (OPDP) was created by the state Legislature in 2016.
The office, overseen by the state Chief Privacy Officer, serves as a central point of contact for state agencies on policy matters involving data privacy and data protection, and as a resource for consumer privacy issues.
The office's duties include:
Conducting an annual privacy review.
Providing privacy training for state agencies and employees.
Articulate privacy principles and best practices for state agencies, to coordinate data protection.
Participate in the review of major state agency projects involving personally identifiable information.
In addition, the privacy office serves as a resource to local governments and the public on data privacy and protection concerns. The office develops and promotes the dissemination of best practices for the collection and storage of personally identifiable information
OPDP also provides a report to the Legislature at least once every four years on the performance of the office.
State Chief Privacy Officer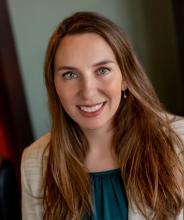 Katy Ruckle was appointed as Washington state's Chief Privacy Officer on Jan. 1, 2020 by the State Chief Information Officer. Since her appointment, Katy has published foundational privacy principles for Washington state agencies to incorporate into their data governance practices and increased training on privacy and data protection through monthly webinars. In 2021, she lead the Automated Decision-Making Systems workgroup which culminated in a report to the Legislature.
Katy previously served as the Privacy Officer and Information Governance Administrator at the Department of Social and Health Services (DSHS) where she created and implemented the agency's privacy program -- overseeing public records, records management, discovery, and HIPAA compliance. Before becoming the Privacy Officer for DSHS, she served as its Contracts Counsel, working extensively on complex contract and procurement issues regarding health care and technology.
Katy is a licensed attorney and was admitted to the Washington State Bar Association in 2005. She also holds certifications from the International Association of Privacy Professionals (IAPP) in US privacy law (CIPP/US) and privacy program management (CIPM). In addition she is recognized as a Fellow of Information Privacy from the IAPP. She presently serves as an officer on the board of the Washington Government Lawyers Bar Association and volunteers as a mediator at the Pierce County Center for Dialog and Resolution. She has worked for the state since 2006.
Contact
privacy@watech.wa.gov