Contact
privacy@watech.wa.gov
Privacy Threshold Analysis
A Privacy Threshold Analysis (PTA) is a questionnaire used to determine if an information technology system contains Personally Identifiable Information (PII), and whether a Privacy Impact Assessment (PIA) is required. Washington state agencies that are required to complete a Security Design Review, must also complete a PTA if the new system or project will be processing PII. The Office of Privacy and Data Protection (OPDP) is available to help answer any questions you may have about the PTA process or completing the PTA form.
Data Privacy Week 2023
Data Privacy Week (Jan. 22-28) helps spread awareness about online privacy and educates people on how to manage their personal information and keep it secure. The celebration culminates with Data Privacy Day on Jan. 28.
Gov. Jay Inslee has proclaimed Jan. 28 as Data Privacy Day in Washington state. To celebrate and recognize Privacy Week, the Washington State Office of the Attorney General (AGO) is holding a webinar on Thursday Jan. 26 about its recent Data Privacy Report(link is external). The webinar will review the latest data breach statistics - the AGO received 150 data breach notifications in 2022, the second highest recorded amount since 2016 - as well their recommendations for protecting personal information.
In addition, WaTech's State Office of Privacy and Data Protection (OPDP) is posting three Privacy Minute videos with quick information and tips on how to protect your privacy. OPDP is also hosting a an online Kahoot! data privacy quiz game on Friday, Jan. 27 .... (Read More)
Automated Decision-making Systems (ADS) Workgroup
In the 2021-23 biennial operating budget, the Washington state Legislature provided one-time funding to the Office of the Chief information Officer (OCIO) to convene a workgroup and produce a report related to the adoption and use of automated decision-making systems (ADS) in the state. Due to the nature of automated decision systems and the increasing adoption of emerging technology in government, it is important these systems are deployed in a fair, transparent, and accountable manner.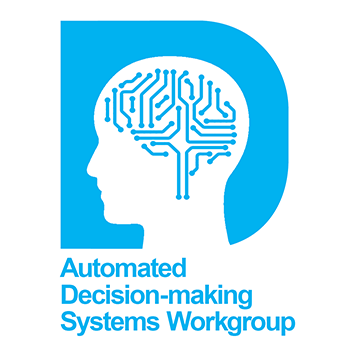 The ADS workgroup developed recommendations for changes in state law and policy regarding the development, procurement, and use of automated decision systems by public agencies. The workgroup also examined how automated decision-making systems can best be reviewed before adoption and while in operation and be periodically audited to ensure such systems are fair, transparent, and accountable and do not improperly advantage or disadvantage Washington residents.