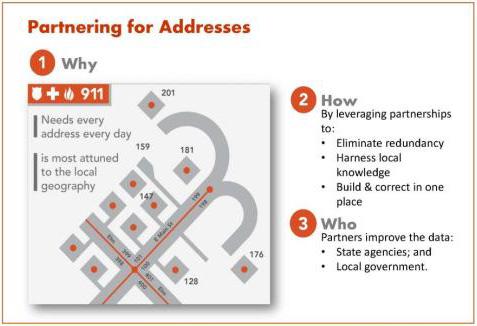 Locating people and places in Washington
A history of inconsistent results in locating addresses in Washington has resulted in bad press and even legal action over the last decade.
These service API's can be consumed from within a web browser, a mainframe, desktop or server application.
The suite of services include tools that:
Correct an address to USPS standard format;
Add coordinates to an address so it can be displayed and viewed on a map; and
Locate an address in the correct geographic area like county, voting and taxing districts and many other important boundary jurisdictions.