WaTech is veteran-friendly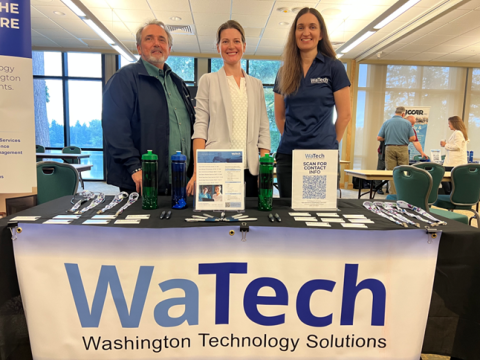 In FY2022 and 2023, WaTech employed the second highest number of veterans among Washington state agencies, second only to the Military Department (Source: Office of Financial Management Workforce Data and Planning).
As an IT partner with Washington state agencies, and city, county and tribal governments, we are always looking for new talent. WaTech regularly reaches out to the military community via job fairs to talk tech and employment opportunities with service members, veterans and military family members to make them aware of the career opportunities we have to offer.
Reaching out to the military community
We participate in events that are sponsored by JBLM TAP (Transition Assistance Program) and TLG Learning, to connect with the military community  and provide information about career opportunities and assist with expanding their professional network.