Connected Government, Strong Communities, Better Washington
Washington state's new Enterprise IT Strategic Plan for 2023-2025 will guide our journey towards an exciting and transformative future for a 'Connected Government, Strong Communities, Better Washington'. The plan lays out our vision to revolutionize enterprise IT by nurturing our greatest asset - our talented workforce - to leverage innovative technology solutions and better data insights with the goal of achieving equitable outcomes for all communities.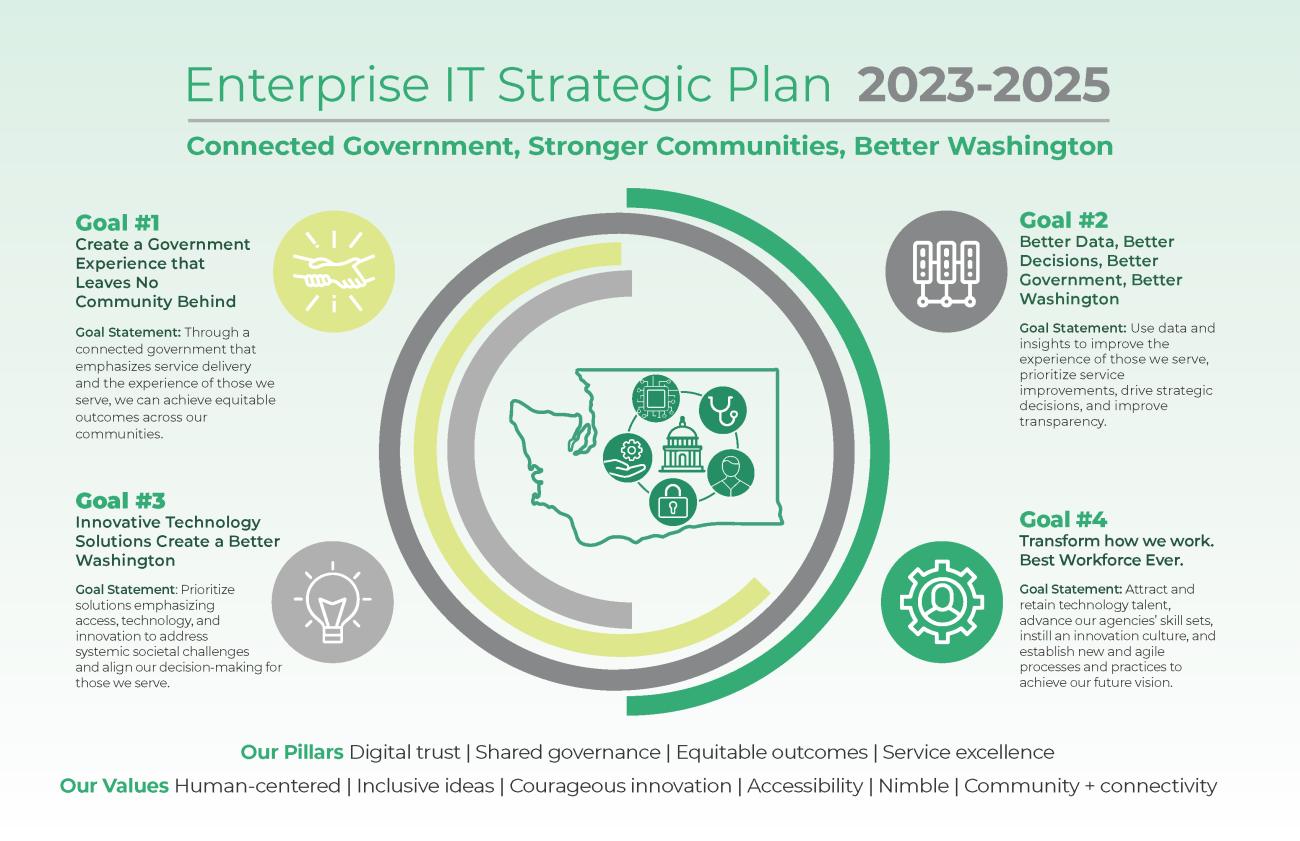 This achievement is the direct result of the collaboration and commitment of more than 100 business and IT leaders from across our diverse state agencies between March - July 2023. Over the course of 13 strategic planning workshops, they generated more than 2,000 ideas and themes, and collectively determined the four strategic goals that will drive our work to achieve the vision:
GOAL 1: Create a government experience that leaves no community behind.
GOAL 2: Better data, better decisions, better government, better Washington.
GOAL 3: Innovative technology solutions create a better Washington.
GOAL 4: Transform how we work. Best workforce ever.
Next steps:
To ensure the seamless execution of our strategic plan, cross-functional Goal Teams comprised of agency representatives and leaders from across the state will be dedicated to a specific area of focus, propelling the advancement of the strategic goals. These teams will also directly align with our IT governance model, with chairs of governance bodies providing executive-level leadership and working directly with the Goal Team Sponsors, Team Members, and subject matter experts to demonstrate progress around the four goals.