UPCOMING EVENTS
Trainings - our bi-weekly Tuesday afternoon fireside chats via Microsoft Teams are scheduled for the first and third Tuesdays from 2-3 p.m.
RESOURCES
Progress to date - August 16, 2022:
What's new
The migration of on premises mailboxes to Exchange Online is operationally complete. We continue to migrate Vault data to meet the Sept. 1 deadline. The chart below indicates the current volume of data stored in the Enterprise Vault.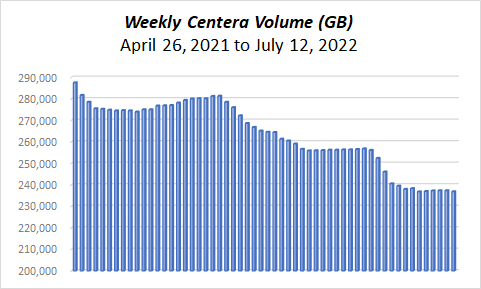 Contact information
Louis Bugenig, Project Manager